Pest Control for Culture & Education
Available every day of the week, from 8am to 6pm, before and after hours, including holidays.
Same-day and emergency treatments.
Customer service 24/7.
Free consultation over the phone.
Flexible pricing, no hidden charges.
Quick and efficient 24/7 pest control services for culture and education centres in London
Fantastic Pest Control offers professional commercial services for schools and other culture and education centres around the capital. Our certified technicians can provide efficient protection from a wide range of pests, from rodents such as mice and rats, to infestations of crawling insects like cockroaches, bed bugs and others. Depending on the type of pest and the range of the infestation, our exterminators are equipped with all the necessary gear for safe removal or extermination. We use different baits for rodents and insecticides and pesticides, provided by an official UK supplier, for insects. Our services are not hourly, the pest controllers will not leave until the job has been sufficiently done. Our goal is to ensure the safety and comfort of your students, visitors and staff, and we will use all precautions to provide protection for your educational centre. Upon job completion you will receive a written report for all the performed services, and if applicable a Risk and COSHH assessment.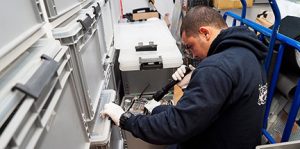 When you schedule an appointment with us, a professional exterminator will arrive at the premises, at an agreed upon time, to perform an initial inspection of the affected area. Depending on the severity and type of infestation, an appropriate treatment will be chosen and you will be given instruction for preparations that will have to be carried out in order to insure the maximum effectiveness and safety of the treatments.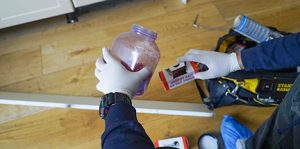 Depending on the type of infestation you are dealing with, the chosen treatments may vary. Some, like mice and rats, could be able to be carried out with only one major visit, while others, for example bed bugs, would need multiple visits. All of our procedures use professional-grade equipment and eco-friendly anti-pest products.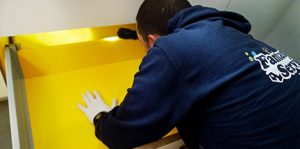 When you book our Guaranteed services, you will be able to request, free of charge, 2 follow up visits, which can happen within the range of 3 months after the initial treatment. Depending on the situation, these visits could only be an inspection or the full services may be required.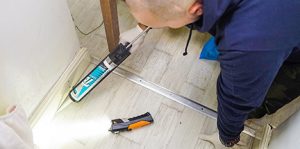 In order to insure the safety of your school, museum, or other culture and educational center, once the services have been completed you will receive instruction on how to proceed after the treatment has been applied. You can consult your pest controlled on how to protect your center from a future infestation, and receive advice on how often you should get commercial pest control services.
Pest Concerns for Culture and Education Establishments
As culture and education centres receive hundreds of visitors, from all ages, every day, commercial pest control in those spaces is of the utmost importance. An infestation of rodents can cause major property damage, as their teeth are strong enough to gnaw through wood and aluminum. As they can also damage electrical cable, your centre can be put at risk for a fire break out.
Insects and other crawling pests are also cause for serious concern. They can cause property damage by blocking machinery, and they can decimate and contaminate any food items. These pests are also major carriers of parasites, which can pass onto humans and cause illness and stress.
In public spaces, open for many visitors in a day, the importance of pest control should not be underestimated. It only takes one incident to ruin an otherwise respectable establishment's reputation. If you fail to meet the requirements of the Health and Safety at Work Act 1974, the Food Safety Act 1990 and The Food Hygiene (England) Regulations 2006, the consequences can be dire. You can suffer lawsuits, major fines, immediate closure, and in most severe of cases even prison time.
Frequently Asked Questions
Do you work on weekends?
Yes, we do. Our services are available every day of the week, including public holidays.
How many exterminators will you send?
The number of exterminators may vary, depending on the severity of the infestation and the size of the affected property.
Do you offer a contract for regular services?
Our pest control services do not require a contract, and all payment is done after the job has been completed.
Are your treatments safe?
Yes, the treatments applied by our professional pest controllers are safe. We use eco-friendly products and equipment provided by an official UK provider. Our technicians always take all necessary precautions to insure safety.