Pest Control in Croydon
Completely safe pest control methods
Emergency call-outs can be arranged
Done by certified and experienced technicians
Protecting your property from re-infestation
Fantastic Pest Control in Croydon for your home or business
If your home or office in Croydon is infested with pesky insects or rodents, then take advantage of our advanced means of pest control. We use highly effective methods that put a stop to the spreading of vermin and protect your property. Simply contact us as soon as you notice something suspicious or if you actually see a rat or a cockroach. We will send a local technician to your address who will carefully examine the property and determine the level infestation. After the inspection, the technician can immediately take the necessary measures against the unwelcome invaders.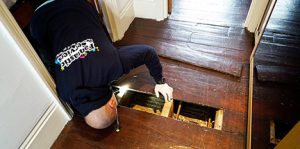 When the pest exterminator arrives, he will conduct a survey in order to understand the situation perfectly. The technicians are familiar with the behaviour of all types of domestic pests and they know how to detect them.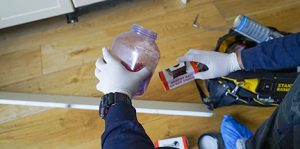 Based on the assessment of your property, the technician will determine measures to take against the existing threat. For instance, if you have a mice infestation, then he will find and block all entry points the rodents are using.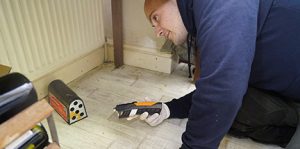 In case of a heavy infestation, we recommend for you to book a 3-month-guarantee service. In other words, you can request up to 2 additional visitations from a pest controller within 3 months of the initial treatment.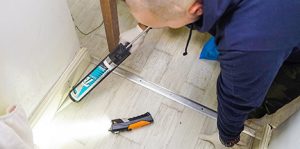 The anti-pest measures we take aim to provide a prolonged protection for your property. The insecticides that we use have lasting residual effect in order to repel the resurgence of the harmful insects. And when it comes to rodents, the technicians will make sure to block the entry points used by vermin.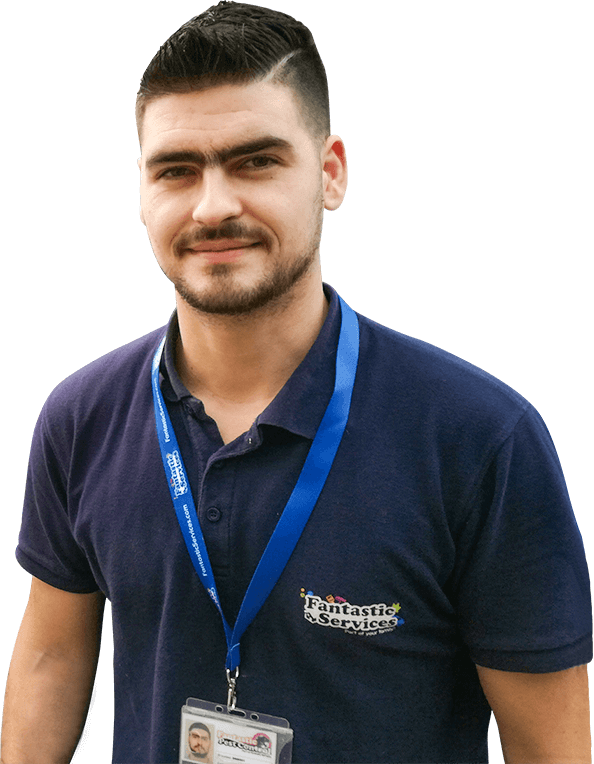 Meet your pest exterminator in Croydon
This is Mark Dennison. He is a franchise partner of Fantastic Services and has significant professional experience as a pest controller. All the work he does in the area of Croydon is compliant with COSHH (which stands for Control of Substances Hazardous to Health). In other words, Mark has all the necessary know-how and equipment to provide highly effective treatments against pest insects such as cockroaches or bed bugs or pesky rodents.
Mark Dennison has rid countless of homes and commercial properties of lingering infestations. He uses advanced techniques to detect and eliminate existing pests on the premises and to prevent future re-infestations.
Mark is also responsible for our pest control services in Lambeth, Southwark and Bromley
.
What to expect from Fantastic Pest Control
Rodent Control

Be it for mice or rats, a single visit from a pest controller is all it takes to put the situation under control. Basically, the specialist will find how the rodents enter your property and block those holes. Various bait boxes and traps will be placed around the property to capture the rodents on site.

Insect Control

The treatment against crawling insects such as cockroaches, fleas, and silverfish is done with special biocides. However, if you are dealing with bed bugs, then the technician will have to come for a second time in order to tackle the infestation completely.

Squirrel Control

Oh, that's right, squirrels are cute but they can be pesky as well. But don't worry about their well-being. We will just place special bait cages and capture the fuzzy troublemakers. We'll just release them somewhere with lots of trees so they can climb all they want and store food.

Services for your business

All our services are fully applicable for commercial properties. In fact, some types of businesses are at much higher risk when it comes to rodent infestation such as restaurants and storage facilities. On the other hand, we are able to minimise the activity of pigeons around buildings as well by placings spikes and nets on roofs. We can also perform heat treatment which eliminates 100% of the pest at the property.
| | |
| --- | --- |
| Croydon City Council | |
| Emergency calls for rats only and with 4h response time | Available 24/7 for emergency jobs, weekends and bank holidays |
| | |
| Aim to deal with your queries within 5 working days | No waiting list |
Pest control in Croydon and beyond
Being located in Croydon means that we are available for emergency treatments if you happen to need such. The local exterminators can respond as quickly as few hours in order to handle the situation.
We also service the following nearby areas:
I booked a same-day appointment because we found a dead rat in our Croydon office. The pest technician you sent was very discreet and efficient, and was done with the job in no time. I appreciate the quick reaction and professional attitude!