Pest Control in Bromley
Certified and experienced local pest technicians
COSHH-compliant pest control treatment
Effective extermination methods with your safety in mind
Easy booking options and fast response time
Choose Our Pest Control Treatment in Bromley
Most vermin are hazardous to human health or pose risk to the integrity of your property and belongings. Hence, the only way to ensure that your home or business is safe and pest free is through their outright extermination.
Fantastic Pest Control in Bromley offers effective rodent control, insect control and bird control solutions to homeowners, residential tenants and commercial property proprietors. Our services are executed in four straightforward steps by a qualified pest control specialists in your area. Upon, request the exterminator will arrive in a non-branded vehicle to complete the job in a discreet manner.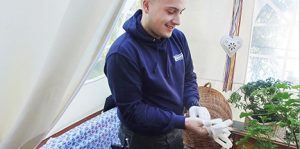 The successful removal of your pest intruders goes hand in hand with a meticulous preliminary investigation of the problem. The local pest controller will assess the level of the infestation and will draw up an effective pest treatment plan. He will confirm with you whether more than one visit is required for your situation.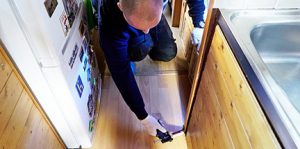 The pest technician will use advanced methods to combat your pest problem. They may include the use of insecticides, pesticidal gels and baits against rodents and cockroaches, sealing cracks and crevices to block potential entry, setting up traps, fumigation, etc.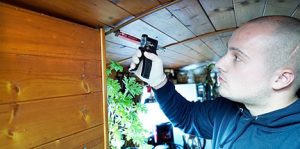 As some vermin infestations are "stubborn" and difficult to eliminate with a one-off treatment, you may be advised to opt for our full guaranteed pest control service. This option ensures that your pest situation is closely monitored over a period of three months, during which you can get two extra visits with the exterminator in your area.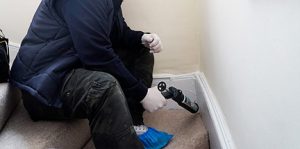 There's nothing more important than proofing your property against future infestations once the affected areas have been treated with success. The seasoned pest technician will provide you with prevention advice on how to safeguard your home and keep it vermin free.
Prices for Our Pest Control Treatments in Bromley
Mice & Rat Control Prices in Bromley
| Property Size | 1 bedroom | 2 bedroom | 3 bedroom |
| --- | --- | --- | --- |
| Inspection | £35 | £35 | £35 |
| One-off Treatment (single visit only)* | £135 | £145 | £155 |
| Treatment with a 1 month guarantee** | £169 | £179 | £189 |
| Full treatment with a 3 month guarantee*** | £240 | £250 | £260 |
Bed Bugs Treatment Prices in Bromley
| Property Size | 1 bedroom | 2 bedroom | 3 bedroom |
| --- | --- | --- | --- |
| Inspection | £35 | £35 | £35 |
| Treatment with a 1 month guarantee** | £189 | £199 | £209 |
| Full treatment with a 3 month guarantee*** | £255 | £265 | £275 |
Other Pest Control Services in Bromley
| Pest | Price from |
| --- | --- |
| Squirrels | £199 |
| Ants/Cockroackes/Beetles/Moths/Flies | £135 |
| Spiders/Sliverfish | £95 |
| Wasp Nest Removal | £99 |
| Dust Mites UV Treatment | £110 |
- Prices are applicable for residential properties only.
- No further charges go on top of the rates except parking and congestion, if applicable.
- £30 additional charge on all night jobs (night job is considered between 8pm and 5am appointment time)
* One-off treatment is not recommended for mice and rats. It is an option for minor infestations only.
** Treatment with a 1-month guarantee consists of 1 major visit + 1 follow-up in a 1-month period. Please mind that a follow-up can be organised only upon your further request.
*** Full treatment with a 3-month guarantee consists of 1 major visit + 2 follow-ups in a 3-month period. Please mind that follow-ups can be organised only upon your further request.
**** If your property has more than 4 bedrooms, contact us for a quote.

Join the Fantastic Club and get:
- 10% OFF 25+ Fantastic services, including pest control
- Access to member-only deals
- Last-minute emergency slots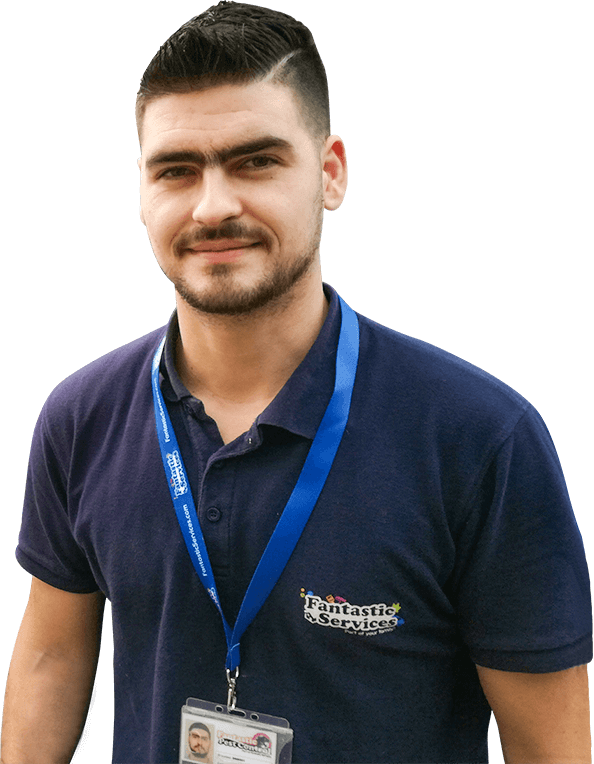 Meet the Team Leader of the Pest Controllers in Bromley
Mark Dennison has been entrusted to manage the Fantastic team of pest exterminators in Bromley, due to his conscientious approach to each job. His people skills also help him lead the way in keeping both customers and franchisees satisfied with our pest control solutions and company-set service standards.
The star specialist is experienced in exterminating a variety of vermin and applying the most advanced pest proofing methods. He has obtained every relevant certificate and is fully insured against damages. To check his schedule and availability, just use our online booking form and you will get a prompt call back.
Mark is also the representative responsible for pest control in Croydon, Lambeth and Southwark.
Book the Right Pest Control Service According to Your Needs
How Fantastic Pest Control Does More
| | |
| --- | --- |
| Bromley Local Council | |
| Pest treatments limited to few species | A wide range of pest control treatments available |
| Servicing in office hours and only on weekdays | 24/7 Call centre. Treatments are done even on weekends and bank holidays |
| Additional fee comes on top on non-credit card payments | No extra fee for your preferred way of payment |
Local exterminators cover Bromley and more
Our emergency pest control procedures are available to all Bromley residents. We service both business and domestic properties and tailor our solutions to fit your needs.
The local exterminators are able to conduct a treatment at any day of the week and even on bank holidays.
We also provide:
Great service and very professional company! Did my booking very fast and for free. The customer care assistant advised me to book the full treatment which was within my budget and I don't regret it. The pest technician successfully got rid of the ant infestation in my Bromley flat.