We are pleased to announce the addition of two new services to our list of pest control solutions, carpet beetle treatment and dust mites control.
Swift and Effective Carpet Beetle Treatment
It's not the adults but the larvae of this particular insect that can cause damage in the home. Also know as the "woolly bear" they have surpassed the clothes moth as the UK's biggest textile pest.
The larvae are only 4mm long but can cause costly damage as they feed on feathers, hair, fur or wool. They have a tendency to travel along pipes from the roof and into airing cupboards where they encounter their very own larder filled with blankets and clothes.
Quick action is required as soon as you realise you've got a carpet beetle infestation because they can spread very quickly. We can send a professional exterminator to your home and rid you of the problem with the appropriate course of treatment. After which we will offer tips on ways to reduce the likelihood of recurrence.
Reduce Allergic Reactions with Dust Mites Control
Dust mites, also know as bed mites, are the most common cause of house dust allergies. These tiny creatures, only a 1/4mm long, feed on human skin scales and absolutely adore the humid conditions found in many modern homes. They can be found in bedding, carpets, soft furnishings and clothes. It's the droppings of these troublesome critters that are the problem for allergy sufferers. And with each mite able to produce up to 20 droppings in a day an infestation can be very bothersome. Dust mite allergy is associated with asthma, allergic rhinitis and eczema.
You can't actually see them because they are so small but it's safe to say they are present in every home, all over the globe. We are able to provide a comprehensive treatment that will eradicate these pesky creatures.
Once the issue has been treated our experienced pest control specialist will give advice on how you can prevent further problems. We have a range of booking options available but you can also take advantage of our same day service in an emergency.
All EU and UK safety regulations are strictly followed in all our pest control procedures so you can have complete peace of mind.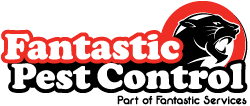 Sign Me Up for Fresh Updates I want to have fantastic stories delivered straight to my inbox for free.